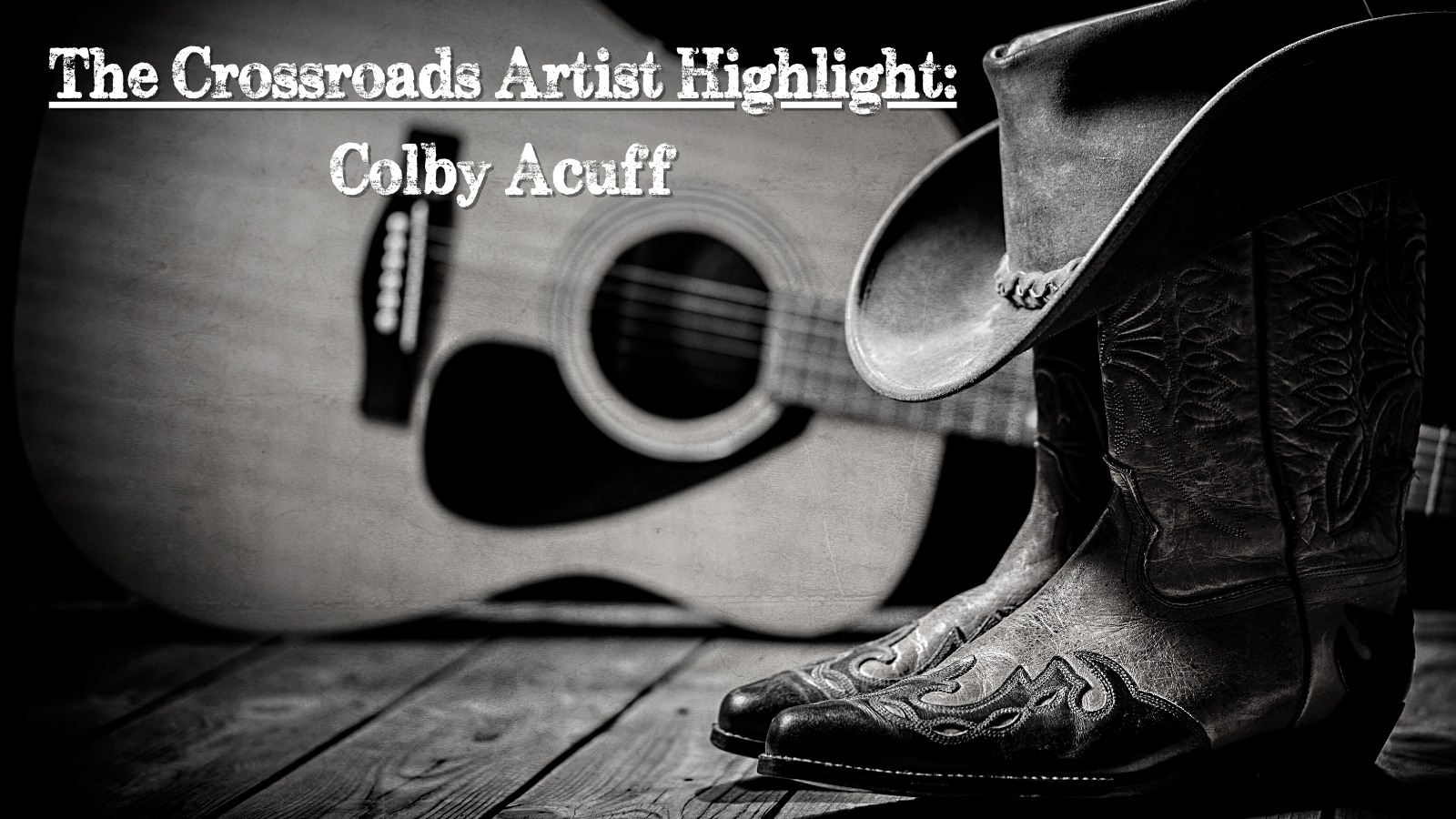 ---
By: Sam Corbett
Hailing from northern Idaho, Colby Acuff's voice and guitar sound like old-time country musicians telling stories through their music. Seriously, close your eyes and listen to him. It's like Willie Nelson.
His latest deluxe album, Western White Pines, dropped on September 15th. Totaling 16 tracks and 52 minutes of music, Acuff's music seems perfect for cross-country road trips. Whether it's the upbeat energy on some tracks or the slower melodies in others, Acuff's range is fully on display.
My introduction to Acuff was his biggest hit, "If I Were The Devil", which is a perfect blend of an upbeat track and slower lyrics to stand out with a great sound.
For this week's review, we picked four tracks. "Outlaw in Me", "Hard Livin' Life", "Welcome to Tom's", and "Livin' Too Close To The Dream". The first track is, again, an upbeat sound but slower lyrics. Acuff tells a story of a struggling man and his journey to "keep treading water" despite being labeled an outlaw. It's a great sound and a great song that reminds me of old country.
"Hard Livin' Life", one of the slower songs in the album, is about a man handling the realization that he is becoming an adult and life isn't as easy anymore. When he hits the high notes when he asks God questions in this one…wow. You feel every ounce of emotion. Acuff sounds like an Original Outlaw in this one, and he even name-drops Waylon.
The next song in the album is a much different sound. "Welcome to Tom's" is an upbeat ode to small-town dive bars. After having lived in a small town all summer and spending money in countless bars like how Acuff describes Tom's, I knew this one was gonna stick with me. It's fun to listen to, especially with a drink in hand.
Finally, "Livin' Too Close To The Dream" is more modern-sounding than the others. It's got a similar story of a hard-working blue-collar man trying to overcome the struggles in life. The modern sound makes it feel more rugged, especially when the instrumental cuts out and it's just the audio of him belting his lyrics. Powerful, energetic, and it stands out from the rest of the album.
Acuff has released an album every year since 2020, and he's only improved since then. There weren't many complaints about this album except for a couple songs being a bit too slow. Hopefully, the trend continues and 2024's album is even better. Grade – B+
Previous
By: Sam Corbett Well, welcome BACK to The Crossroads! I know we've been away, and I have a lot to catch up with. First off, I found a new cohost. Zane has graduated on to greener pastures, and Andy has taken his place. He's done well, learning more and more [...]