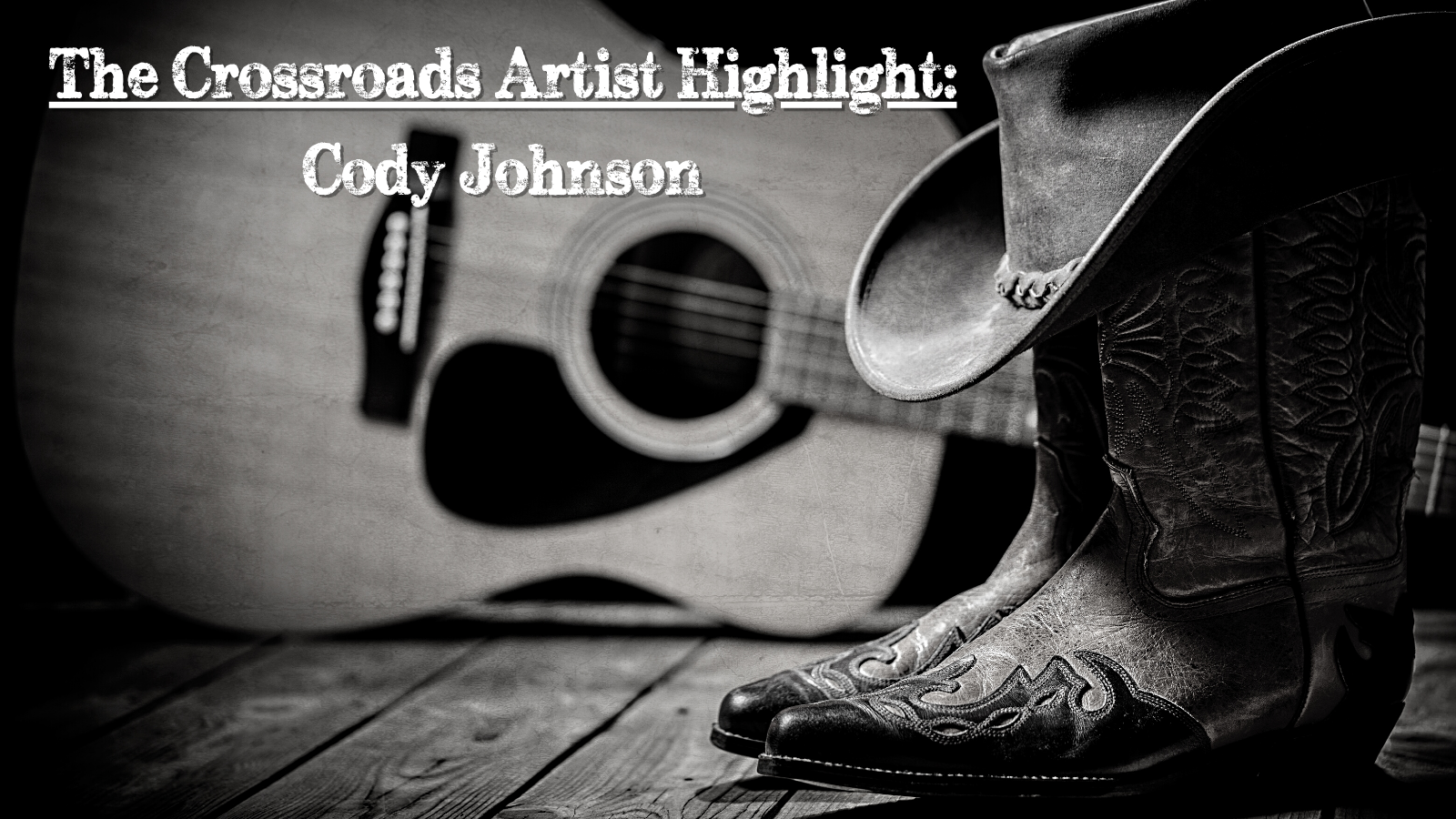 ---
By: Andy Jachim
Despite playing a few of his tracks over The Crossroads' history, Cody Johnson has never been a featured artist. That changes this week as we take a look into his newest album, Leather, which was released on November 3. This is Johnson's 11th set of tracks and his most recent since he dropped a live album last December.
Leather has 12 tracks in full, adding up to around 40 minutes. Despite the album being under an hour long, the Sebastopol, TX native can bring in a variety of sounds for country music fans of all demographics.
For the four songs we chose to go with, we went against the grain. We wanted to find a couple of songs from the album that fit our sound, while still playing the pop country that Johnson features occasionally. The four tracks "Leather", "Work Boots", "People In The Back", and "That's Texas" ended up being our selections.
"Leather" is the title track in this album and is on the slower side. This song shows love to all the blue-collar workers out there, the same reason why the album received the same name. The track describes the idea that a Cowboy is who one should look up to, not all of the typical role models we see in today's society. Johnson believes that a Cowboy will never steer you wrong.
"Work Boots" is presented at a similar speed as the title track and can share a similar meaning. Once again recognizing blue-collar folks, Johnson personifies his boots in this song. In particular, he's telling his boots they "got a lot of work to do" to win over a date with a woman.
"People In The Back" shifts the mood from the prior two songs. A slow upbeat tempo transitions nicely into a quicker-paced track. This song is all for those loved ones in our lives who work so hard but don't get the recognition and appreciation that they deserve.
Lastly, "That's Texas" is by far my favorite track of the four that we are featuring on this week's show. This is my type of country song, being upbeat the whole way and exuding pure fun energy in the process. Johnson pays tribute to many different figures and sites in the great state of Texas in this song and is informing the younger generation of Texans what a great state it is.
Overall, this was a project that you can tell CoJo had a ton of fun doing. The ability to mix things up and keep it fresh keeps the listeners on their toes at all times. For someone who doesn't mind pop country, this album had everything for me. However, if you are more centric on the Outlaw style, this might not be the set of tracks for you. Grade: B
Previous
by Morgan Piontek Sergio Perez has been surrounded by rumors about his future with Red Bull Racing. Joining the team in 2021, he's had many great performances. Still, his sudden drop in performance means the team may be rethinking his current contract for the 2024 season or exploring options for [...]