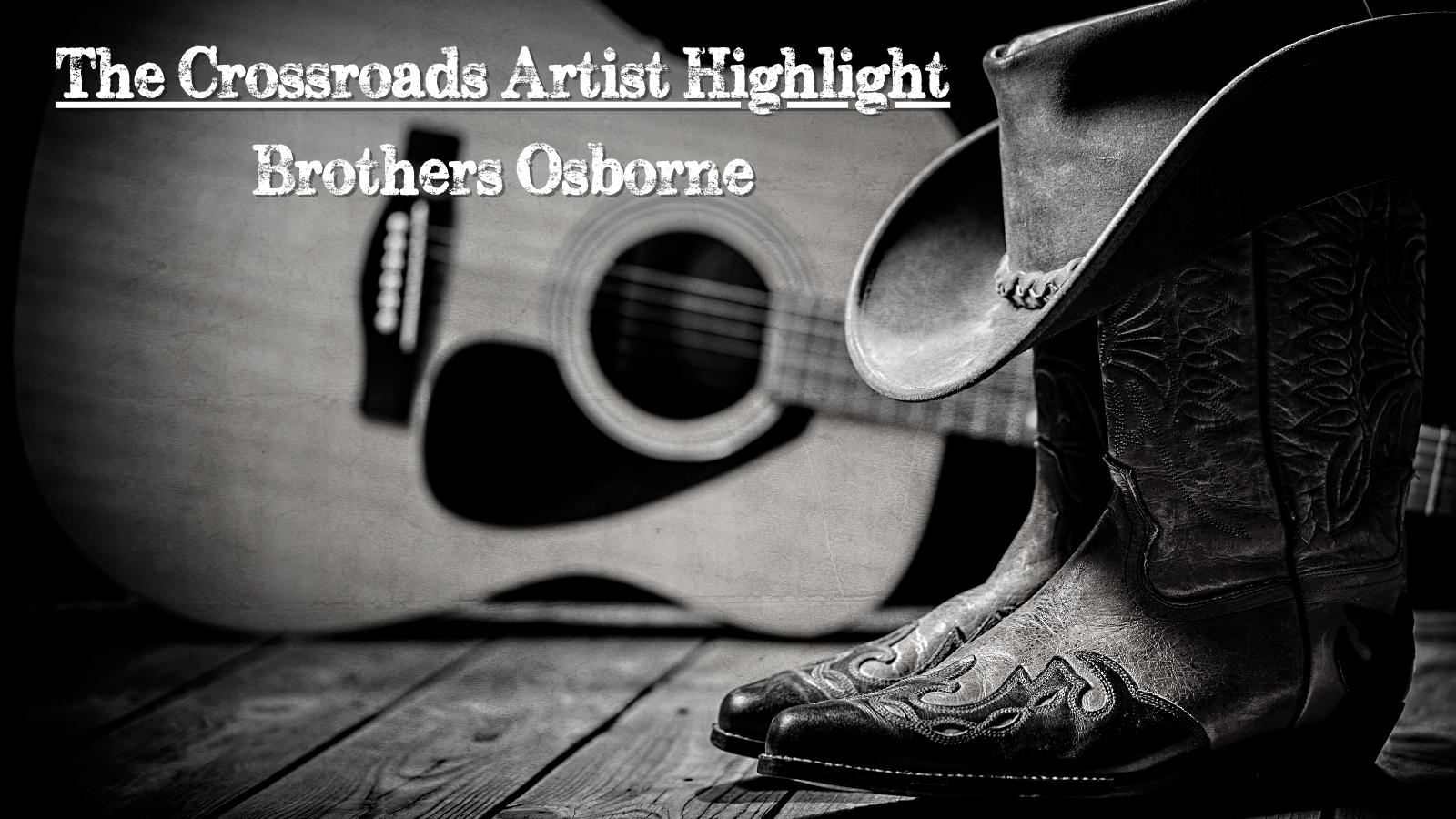 ---
By Zane Trumann
While we usually reserve these features for new artists here at The Crossroads, both Sam and I made the executive decision to change that with Brothers Osborne's newest single, "It's Only Rock 'n' Roll (But I Like It)".
The brothers from Maryland took on a major project with this track, not only covering a classic Rolling Stones hit but doing so for the 60th anniversary of the band's career together. The bar was set high, and they knew this cover would have to be perfect to live up to the hype. Luckily for the Osbornes, they wouldn't have to go it alone. A feature from a husband and wife duo Tanya and Michael Trotter, who go by The War & Treaty helps put this track over the top, with a southern rock swagger that is still truthful to the original rendition. But before we get too in-depth on the new song, let's take a look back at the career of Brothers Osborne for those who may not be familiar with their work.
John and T.J. Osborne got their start in the music business from a young age, playing and writing music with their family, most notably performing with their father John Sr. in his band Deuces and a Quarter while helping him with his day job as a plumber. After the boys graduated high school they made the pilgrimage to Nashville, with both of them pursuing solo careers in the music business.
Things didn't quite work out how they had planned, however, and they eventually gave the duo route a shot. Audiences loved it, and in 2012 they had received their first record deal from EMI Nashville. The brothers released their first album Pawn Shop in 2016 to commercial success, reaching 3rd on the Billboard Country charts and 17th on the general charts. Pawn Shop had influences of outlaw country and southern rock, and those show through best in "It Ain't My Fault", "Greener Pastures", and the title track. It also offered more mainstream tracks like "Stay A Little Longer" and "21 Summer" that maintained heavy airplay on national country stations.
Their success didn't stop there, with two more albums Port Saint Joe and Skeletons releasing in 2018 and 2020 respectively. Both albums take the classic blend of genres from Pawn Shop and turns the dial up to 10, though Port Saint Joe did lean more towards standard country music at times. The albums debuted at 2nd and 4th on the Billboard Country charts, and the single "I'm Not For Everyone" is a perfect description of the band's sound. Their blend of country, pop, southern rock and outlaw country is a slightly acquired taste but they take the best elements of each and create a sound that is uniquely theirs.
The Brothers Osborne have brought that unique sound to the table with their cover of The Rolling Stones, beginning the track with a slow buildup, introducing more and more instruments and vocal lines from The War & Treaty until the guitar drops in with a powerful punch that is only added to by the inclusion of a horn section in the latter half of the song. There's a slight feel of blues or soul music in the whole affair, building on the blues influence that the Stones already worked with.
This cover has a uniquely American feel to it because of these elements and evolves the British rock classic into a product of both the Osbornes' and the Trotters' approaches to country music. All in all, I would argue that this is one of the best covers of a Stones song ever written, and one of the better songs by The Brothers Osborne to come out in recent memory. This is definitely one to put in your daily playlist even if you're a casual fan of The Brothers Osborne, it's a perfect springboard into the rest of their discography and has an infectious groove that you can't help but nod along to.
Remember to tune into The Crossroads Wednesday nights from 8-10 to hear more artists like The Brothers Osborne, only on FM89! And as always, embrace your inner outlaw.
Previous
by Andy Jachim After an up-and-down 2022 season, Ian Happ brings home some hardware to the Northside of Chicago. While it isn't what most Cubs fans would prefer, a Gold Glove trophy is still nothing to frown at. Ian is the first Cub to win a Gold Glove since Javier [...]