My predictions for the 89th Academy Awards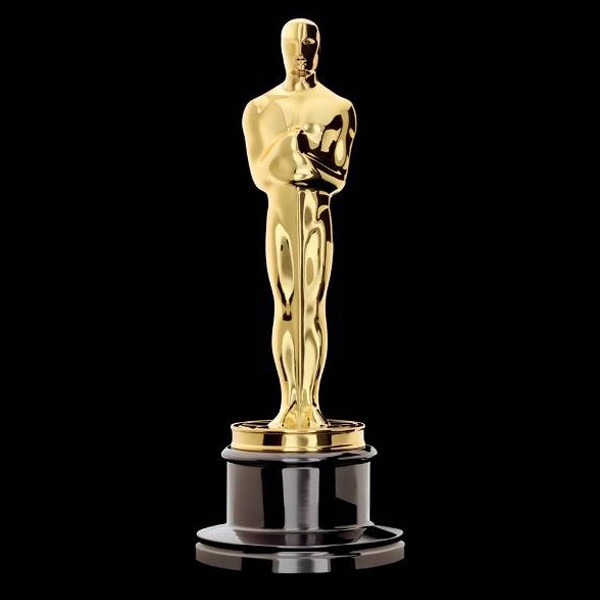 By: Steve Pulaski
February is the best month of the year for television, with two of the most exciting primetime events happening just a couple weeks apart: the Super Bowl and the Academy Awards. I always take pride in sharing my thoughts on the nominees for the Academy Awards, praising the films many overlooked or ranting about the ones that were forgotten, including the dedicated men and women behind them.

I personally look to improve on my 15-9 record for picks last year.
This year, as I've done for the past seven years, I present to you my predicted winners, in bold, for the 89th Academy Awards, which will air on ABC on February 26th.
BEST PICTURE
Arrival
Fences
Hacksaw Ridge
Hell or High Water
Hidden Figures
La La Land
Lion
Manchester By the Sea
Moonlight
NOTE: I called La La Land as the Best Picture winner back in September before I had even seen the film, for I knew it had all the ingredients for a film primed to win the ultimate award of the night. It is an ode to old Hollywood while being a revival of a bygone genre (think 2011's Best Picture winner The Artist) and bedazzles and praises the west coast in a way the Academy loves (think the following year's winner Argo). Having said that, as good as it is, I'd still love to see either Moonlight or Manchester by the Sea pull off the upset victory, but don't bet on it.
BEST DIRECTOR
Denis Villeneuve – Arrival
Mel Gibson – Hacksaw Ridge
Damien Chazelle – La La Land
Kenneth Lonergan – Manchester by the Sea
Barry Jenkins – Moonlight
NOTE: Best Picture and Best Director are ordinarily closely linked categories, and this year, all the respective directors' films were also nominated for the biggest award of the night. Damien Chazelle, director of 2014's masterpiece Whiplash, will likely take home the gold statue for La La Land, though Barry Jenkins is on his tails closer than you might think; just not enough to realistically hedge a bet.
BEST ACTOR
Casey Affleck – Manchester by the Sea
Andrew Garfield – Hacksaw Ridge
Ryan Gosling – La La Land
Viggo Mortensen – Captain Fantastic
Denzel Washington – Fences
NOTE: If you buy into the backlash after favorite Casey Affleck lost the SAG award for Best Actor in a Leading Role to Denzel Washington for his performance in Fences. Washington gives an incredible performance in a film that I still feel has been largely overlooked by the American public, despite grossing over $50 million since its Christmas Day opening. This is Affleck's year through and through, and he gives a beautiful, understated performance in Manchester by the Sea, a film about grief and loss in the year's most emotional drama.
BEST ACTRESS
Isabelle Huppert – Elle
Ruth Negga – Loving
Natalie Portman – Jackie
Emma Stone – La La Land
Meryl Streep – Florence Foster Jenkins
NOTE: I was originally calling Natalie Portman's win for a decorated performance as Jackie Kennedy that could only be described as her giving a brave role in line with a method actress, a term we don't hear as much as we should. Portman was stunning in an average film, and I still believe there's an outside chance of her victory. However, Emma Stone gives a performance that renders her an Academy darling, from her outgoing personality and her role as a young and ambitious woman who gets kicked down quite frequently. Stone will most likely eek out the win.
BEST SUPPORTING ACTOR
Mahershala Ali – Moonlight
Jeff Bridges – Hell or High Water
Lucas Hedges – Manchester by the Sea
Dev Patel – Lion
Michael Shannon – Nocturnal Animals
NOTE: Of the major categories this year, Best Supporting Actor proves to be the most stacked, with not a single bad performance in the bunch. If it were up to me, I'd rig the Oscars to somehow give both Jeff Bridges and Michael Shannon the Oscar for two similar but impacting performances, both as Texas officers hellbent on solving an ugly crime. As much as I love Shannon, repeatedly calling him the best actor working today, and as much as I'd love to see him win, Mahershala Ali's brief but vital performance in Moonlight is the favorite for a reason and it will be given credit on February 26th.
BEST SUPPORTING ACTRESS
Viola Davis – Fences
Naomie Harris – Moonlight
Nicole Kidman – Lion
Octavia Spencer – Hidden Figures
Michelle Williams – Manchester by the Sea
NOTE: In a film dominated with loud male performances, Viola Davis brings an emotional constant to Denzel Washington's Fences, a complex character study of the patriarch of a working class African-American family in 1950s Pittsburgh. Davis is so quietly captivating in her thankless role as the period-typical housewife that her emotional convictions late in the film are some of the most stunning and believable I've seen this year (right alongside Michelle Williams' key scene in Manchester by the Sea). This seems like a pretty easy win for the actress who continues to prove herself with each role.
BEST ADAPTED SCREENPLAY
Arrival – Eric Heisserer
Fences – August Wilson
Hidden Figures – Allison Schroeder and Theodore Melfi
Lion – Luke Davies
Moonlight – Barry Jenkins and Tarell Alvin McCraney
NOTE: Moonlight, the year's most visually arresting drama, will indeed get some much-needed love for its screenplay, adapted from the story In Moonlight Black Boys Look Blue by Tarell Alvin McCraney. In other news, I can't lament the lack of a nomination for Nocturnal Animals enough.
BEST ORIGINAL SCREENPLAY
Hell or High Water – Taylor Sheridan
La La Land – Damien Chazelle
The Lobster – Yorgos Lanthimos, Efthimis Filippou
Manchester by the Sea – Kenneth Lonergan
20th Century Women – Mike Mills
NOTE: It would be grand if Taylor Sheridan's rapid-fire dialog and multiple perspective-narrative embedded in Hell or High Water, this year's contemporary Western offering, was given some love. However, Chazelle's La La Land will certainly snatch up the award thanks to its relatable narrative (even if I didn't care much for it, if we're going to go off of "original" screenplays, The Lobster should really be the winner here).
BEST ORIGINAL SONG
"Audition (The Fools Who Dream)" from La La Land; Music by Justin Hurwitz; Lyric by Benj Pasek and Justin Paul
"Can't Stop the Feeling" from Trolls; Music and Lyric by Justin Timberlake, Max Martin and Karl Johan Schuster
"City of Stars" from La La Land; Music by Justin Hurwitz; Lyric by Benj Pasek and Justin Paul
"The Empty Chair" from Jim: The James Foley Story; Music and Lyric by J. Ralph and Sting
"How Far I'll Go" from Moana; Music and Lyric by Lin-Manuel Miranda
NOTE: It's a coin-flip between "City of Stars" and "Audition (The Fools Who Dream)" (which gets my vote) for what song La La Land will take home for Best Original Song, but I'm going to go with not only the favorite but the staple song of the film.
BEST ORIGINAL SCORE
Jackie – Mica Levi
La La Land – Justin Hurwitz
Lion – Dustin O'Halloran and Hauschka
Moonlight – Nicholas Britell
Passengers – Thomas Newman
BEST FOREIGN LANGUAGE FILM
Land of Mine – Denmark
A Man Called Ove – Sweden
The Salesman – Iran
Tanna – Australia
Toni Erdmann – Germany
BEST SHORT FILM – LIVE ACTION
Ennemis Interieurs – Selim Azzazi
La Femme Et La TGV – Timo Van Gunten and Giacun Caduff
Silent Nights – Aske Bang and Kim Magnusson
Sing – Kristof Deak and Anna Udvardy
Timecode – Juanjo Gimenez
BEST DOCUMENTARY FEATURE
Fire at Sea – Gianfranco Rossi and Donatella Palermo
I Am Not Your Negro – Raoul Peck, Rémi Grellety, Herbert Peck
Life Animated – Roger Ross Williams and Julie Goldman
O.J.: Made In America – Ezra Edelman and Caroline Waterlow
13th – Ava DuVernay, Spencer Averick and Howard Barish
BEST DOCUMENTARY SHORT SUBJECT
Extremis – Dan Krauss
4.1 Miles – Daphne Matziaraki
Joe's Violin – Kahane Coooperman and Raphaela Neihausen
Watani: My Homeland – Marcel Mettelsiefen and Stephen Ellis
The White Helmets – Orlando von Einseidel and Joanna Natasegara
BEST ANIMATED FEATURE FILM
Kubo and the Two Strings – Travis Knight and Arianne Sutner
Moana – John Musker, Ron Clements and Osnat Shurer
My Life as a Zucchini – Claude Barras and Max Karli
The Red Turtle – Michael Dudok de Wit and Toshio Suzuki
Zootopia – Byron Howard, Rich Moore and Clark Spencer
NOTE: American cinema saw three heavy-hitters in terms of quality animated films. Zootopia, Finding Dory (unfortunately not nominated here), and Moana were all exceptional, thematically rich films, while Kubo and the Two Strings and Sing provided for great, second-tier entertainment. With that in mind, Zootopia more than deserves the award here, for its timely but relevant look at race/gender stereotypes and relations in a way that doesn't skimp on being half-hearted.
BEST SHORT FILM – ANIMATED
Blinda Vaysha – Theodore Ushev
Borrowed Time – Andrew Coats and Lou Hamou-Lhadj
Pear Cider and Cigarettes – Robert Valley and Cara Speller
Pearl – Patrick Osborne
Piper – Alan Barillaro and Marc Sondheimer
BEST VISUAL EFFECTS
Deepwater Horizon – Craig Hammack, Jason Snell, Jason Billington and Burt Dalton
Doctor Strange – Stephane Ceretti, Richard Bluff, Vincent Cirelli and Paul Corbould
The Jungle Book – Robert Legato, Adam Valdez, Andrew R. Jones and Dan Lemmon
Kubo and the Two Strings – Steve Emerson, Oliver Jones, Brian McLean and Brad Schiff
Rogue One: A Star Wars Story – John Knoll, Mohen Leo, Hal Hickel and Neil Corbould
NOTE: Every film nominated had impressive visual effects for one reason or another, but The Jungle Book is an incredible example of taking a concept that was most cherished in animated form and giving it new life in the real world. It was a chilling but riveting example of visuals.
BEST SOUND MIXING
Arrival – Bernard Gariépy Strobl and Claude La Haye
Hacksaw Ridge – Kevin O'Connell, Andy Wright, Robert Mackenzie and Peter Grace
La La Land – Andy Nelson, Ai-Ling Lee and Steve A. Morrow
Rogue One: A Star Wars Story – David Parker, Christopher Scarabosio and Stuart Wilson
13 Hours: The Secret Soldiers of Benghazi – Greg P. Russell, Gary Summers, Jeffrey J. Haboush and Mac Ruth
BEST SOUND EDITING
Arrival – Sylvain Bellemare
Deepwater Horizon – Wylie Stateman and Renee Tondelli
Hacksaw Ridge – Robert Mackenzie and Andy Wright
La La Land – Ai-Ling Lee and Mildred Iatrou Morgan
Sully – Alan Robert Murray and Bub Asman
NOTE: Only sound editors and sound mixers could tell you the differences between sound editing and sound mixing, and in my eight years of predicting the winners for these categories, I usually get one or the other correct, never both. I'm banking on two of the loudest, most violent films I saw this year taking home statues.
BEST FILM EDITING
Arrival – Joe Walker
Hacksaw Ridge – John Gilbert
Hell or High Water – Jake Roberts
La La Land – Tom Cross
Moonlight – Nat Sanders and Joi McMillon
BEST CINEMATOGRAPHY
Arrival – Bradford Young
La La Land – Linus Sandgren
Lion – Greig Fraser
Moonlight – James Laxton
Silence – Rodrigo Pietro
NOTE: Why Lion got a nomination in this category over Hell or High Water or Nocturnal Animals' gorgeous, Texas visuals is a mystery to me, but I digress. La La Land's sensational color-palette will prove to be the big winner for the category, despite a lucid, dreamlike quality Arrival's cinematography had in addition to Moonlight's lush and mellow blues and blacks.
BEST MAKEUP AND HAIRSTYLING
A Man Called Ove – Eva von Bahr and Love Larson
Star Trek Beyond – Joel Harlow and Richard Alonzo
Suicide Squad – Alessandro Bertolazzi, Giorgio Gregorini and Christopher Nelson
NOTE: Outside of references or opinions regarding the category of Best Makeup and Hairstyling for the 89th Academy Awards, you'll likely never hear A Man Called Ove, Star Trek Beyond, or Suicide Squad in the same sentence ever again.
BEST PRODUCTION DESIGN
Arrival – Production Design: Patrice Vermette; Set Decoration: Paul Hotte
Fantastic Beasts and Where to Find Them – Production Design: Stuart Craig; Set Decoration: Anna Pinnock
Hail, Caesar! – Production Design: Jess Gonchor; Set Decoration: Nancy Haigh
La La Land – Production Design: David Wasco; Set Decoration: Sandy Reynolds-Wasco
Passengers – Production Design: Guy Hendrix Dyas; Set Decoration: Gene Serdena
BEST COSTUME DESIGN
Allied – Joanna Johnston
Fantastic Beasts and Where to Find Them – Colleen Atwood
Florence Foster Jenkins – Consolata Boyle
Jackie – Madeline Fontaine
La La Land – Mary Zophres
NOTE: If you don't count sticking with the still-favored Casey Affleck for Best Actor as a bit of a risky move, my biggest bet of the night will be choosing Jackie over La La Land to win Best Costume Design. Indeed, there won't be much of a surprise if I prove to be wrong here, but the Academy has long-favored the costumes and accessories of period/political dramas. Even if it's not a close favorite, Jackie is not the longshot people are making it out to be.
FINAL THOUGHTS: I have La La Land winning eight awards of the night out of its fourteen nominations, but can easily see it snagging two categories I didn't peg it to win (Best Sound Editing and Best Costume Design). It's a very good movie, even better if you relate to it, but it's a shame that the year in which there are many, many good films (far more than last year), there looks to be one film that will be the glutton of the night. If Fences, Hell or High Water, Moonlight, and Manchester by the Sea can snag at least a couple of trophies, I'll be more than satisfied.
Yet, as always, it looks to be a ravishing evening nonetheless, and we'll see who proves to be prophetic on February 26th.